Build Your Own
DBINE will create 100% customised software for your business.
Make your system look more professional and attractive with DBINE!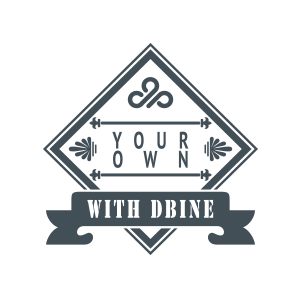 Build Your Own!
Are you struggling to find the right program for your business? Don't worry! DBINE will give shape to your ideas. As your business partner, DBINE will help design and build your own system in a simple and cost-effective way.
Regardless of the type of business or service you may have, DBINE can assist. DBINE IT experts are constantly designing new paths to better our programs. Meanwhile our Customer Service Team is always listening and gathering customer's feedback in order to maintain our service quality.
So, leave us with your worries & concerns and see what we can do for you.
Our focus is on providing customers with the best possible technical solution. We work on building lasting relationships. Your success is our mission.
PUNCTUALITY
Through many years of project experience, DBINE meets the deadline in any circumstances.
ACCURACY
DBINE experts pick up your key messages and embody your concepts into the program only for you.
RESPONSIBILITY
DBINE's customer service is open to contact 24/7 and our partnership will last till the end of your business.
ADVANCED SYSTEM
DBINE System runs on the latest web based system. Cutting-edge security ensures the protection of your data and information.
VARIOUS FEATURES
Human resource, inventory management and other useful functions. A wide range of layouts and themes based on customer needs.
DATA ANALYSIS
DBINE System provides visual aids to enhance your understanding of your business status.

How Does It Work?
Inquiry
Requirement Gathering
By having a chat to work out customer needs. We guide you through the technicalities using plain words and no-nonsense advice.
Development
Develop customer ideas into the finished product. Whether it is a fully customized page or customized functions we will deliver.
Product Testing
The functions or pages are then run through a number of tests on different devices and browsers. This ensures it looks great and works perfectly for you.
Launch & Monitoring
When a customer is happy with the functions or pages, it is time to take it live. Over the next few weeks DBINE will carefully monitor it and fix any bugs that arise.
Done
Build Your Own Management Program Today!
Contact us today! Our Sales Specialist will get in touch with you with 24 hours.